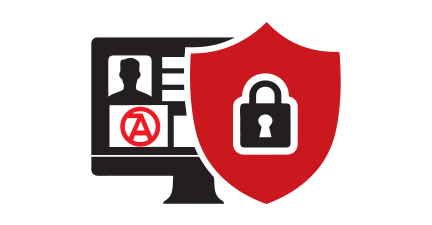 We are committed to maintaining the privacy of our customers in the electronic environment.
The following outlines our practices concerning the collection and use of your information collected on this website. By visiting the Sérigraphie Albion Screen Printing Inc. website at http://www.albionsp.com you agree to be bound by the terms and conditions of this privacy policy and these legal terms and conditions. If you do not agree, please do not use or access our website.
You may be required to provide personal information to us when ordering a product or registering for the Albion Screen Printing email subscription list. You will know when this information is being collected because you will be asked to complete and submit a form. We need this information to deliver products to customers, provide customer support and/or to administer customer accounts.
Like many commercial websites, we also automatically collect other information by way of electronic means, using cookies which are small files placed on your hard drive that assist us in providing our services. This information includes the address (or "URL") of the website that you came from before visiting our site, which pages you visit on our site, which browser software you use to view our site, your IP address and any search terms you have entered on our site or in order to access to our site. This data is not used individually but is aggregated and only used to tailor our website to better meet your interests and preferences. Most browsers automatically accept cookies, but you can usually refuse cookies, or selectively accept cookies, by adjusting the preferences in your browser. If you turn cookies off, there may be some features of our site that will not be available to you. However, you should still be able to browse our website and make online purchases.
We do not share any personal information of our customers with any third parties, except to internal service providers that we use to facilitate or outsource one or more aspects of the business, product and service operations that we provide to you. These internal service providers are subject to confidentiality agreements with us and other legal restrictions that prohibit their use of the information we provide them for any other purpose except to facilitate the specific outsourced related operations unless you have explicitly agreed or given your prior permission to them for additional uses. From time to time, we may be required to provide personal information in response to a valid court order, subpoena, government investigation, or as otherwise required by law. Unless prevented by law, we will notify you prior to the release of such information.
If you submit your contact information and resume for employment purposes with us, this information will only be used to evaluate your qualifications for the desired position and possibly to contact you for further information.
We use appropriate security measures, so you can trust that your personal information (name, address, and credit card number) will always be kept private. In fact, to help you shop securely, the www.albionsp.com Online Store accepts orders only from Web browsers that use Secure Socket Layer (SSL) technology, including Internet Explorer 3.02 or higher, Netscape Navigator 3.0 or higher, Firefox 1.0 or higher, or Safari 1.0 or higher.
Once you enter the Checkout pages, your computer will begin communicating with our server in a secure mode. You can tell that you are in secure mode by the following:
The "http" in the web address will be replaced by "https"
Depending on your browser, you will see either a padlock (Microsoft Internet Explorer 5.5 +, Opera 5+) or a solid key (Netscape Navigator 6+) in the lower section of the browser window. Only browsers that use the 128-bit Secure Socket Layer protocol are able to order through the www.albionsp.com website. If your browser does not support SSL, you can get an upgrade at Microsoft's or Netscape's home page. We never send sensitive information via email.
If you have questions, comments or concerns regarding the www.albionsp.com Online Store security, please contact:
Sérigraphie Albion Screen Printing Inc.
Attn: Customer Service Department
140, rue Adrien-Robert, Gatineau (Québec) Canada J8Y 1S2
Phone: 819 777-2761
E-mail address: info@albionsp.com