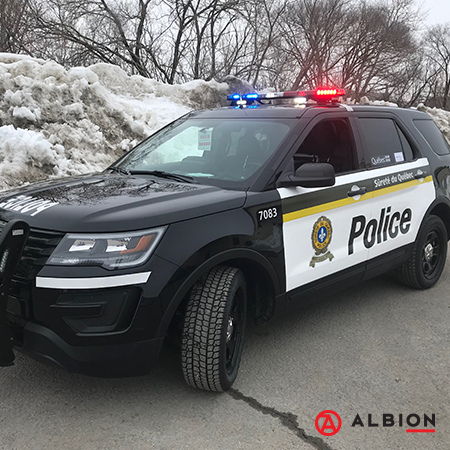 Albion Has Your Fleet Covered
Have a fleet of vehicles that requires custom graphics? With vast experience in all kinds of fleets, Albion can be your one-stop fleet graphics supplier for design, printing and 3M Certified installation.
Our extensive list of clients for fleet graphics includes police, ambulance and emergency services departments, educational and government institutions as well as a wide range of commercial enterprises. Our fleet graphics team has the tools and expertise to design, print, die-cut and install graphics for hundreds of different types of vehicles.
Albion maintains a comprehensive library of vehicle templates for streamlined in-house design and planning. Both digital and screen printing supports our fleet graphic service including our uncommon capabilities in screen printing translucent inks onto reflective materials. Our team of 3M Certified Installers guarantees a perfect installation every time.