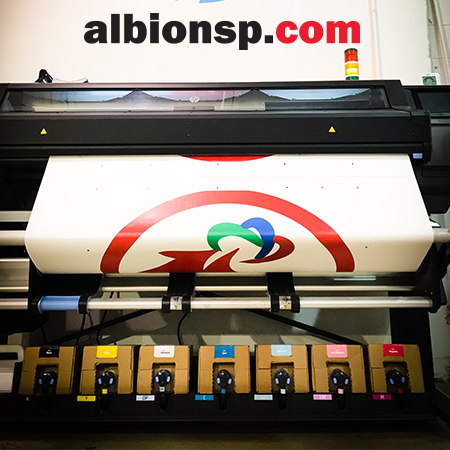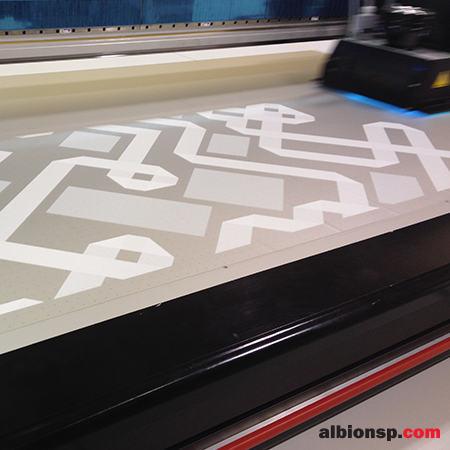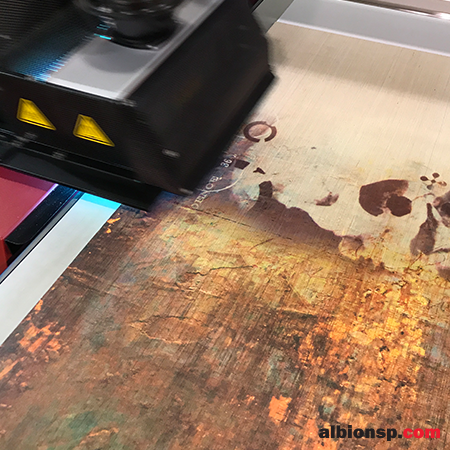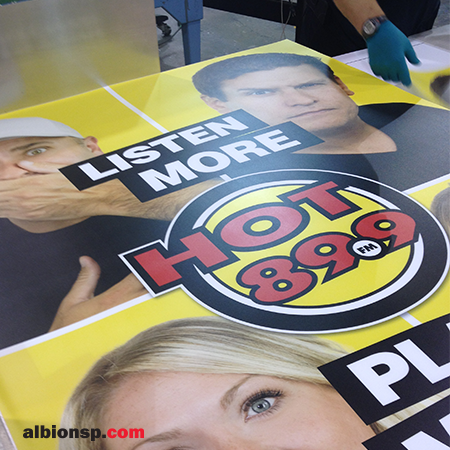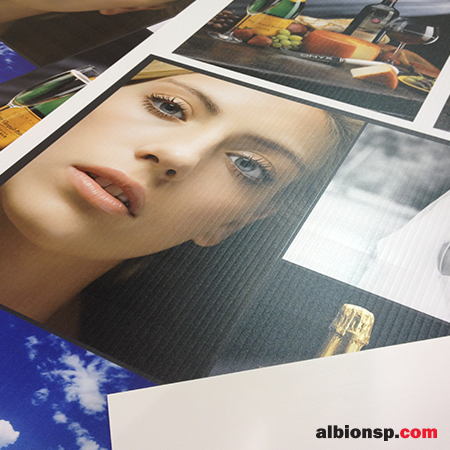 Albion Provides High Quality Digital Printing
Why Use Digital Printing? Digital printing is an appropriate choice in a number of circumstances particularly situations where lower quantities are needed quickly. It is often an ideal choice for labels, decals, signage, posters and displays.
Digital Printing On Almost Anything
Albion provides leading-edge digital printing on a wide selection of printable materials including natural and synthetic paper, psa vinyl, polyester, paper, glass, wood, metal, plastic, canvas and much more. Why Albion has even digitally printed on ceramic tiles, plywood, glass panels and cupboard doors!
Flexible and Rigid Large Format Digital Printing
Albion's digital printing equipment includes both sheet-fed and roll print for printing on rigid and flexible materials. Our digital printing equipment allows Albion to print on rolls up to 63 inches in width using environmentally friendly latex ink technology. Our UV flatbed digital printer allows us to apply full-colour including white ink images to any uniform flat surface up 6 x 10 feet and 1 1/2 inches thick. Colour calibration equipment ensures precise colour matching. Albion also offers a wide range of finishing options for digital print projects including variable data such as numbering and bar and QR code printing, die-cutting and laminating.
Banners, Posters and Beyond
Our shop is always fully stocked with a wide variety of printable materials from 3M and other leading suppliers. Not sure what material you should be using? Albion's knowledgeable staff can help you decide.
Quality From Start To Finish
When it comes to large format digital printing Albion is renowned for being somewhat fanatical about quality and quality control. We are constantly calibrating our digital printing equipment for exact colour matching and pushing the envelope on proofing protocols. Every printable material that we stock and use undergoes extensive testing for colour reproduction, durability and application. Every project we produce is checked in the print shop before it goes out the door for delivery or installation.